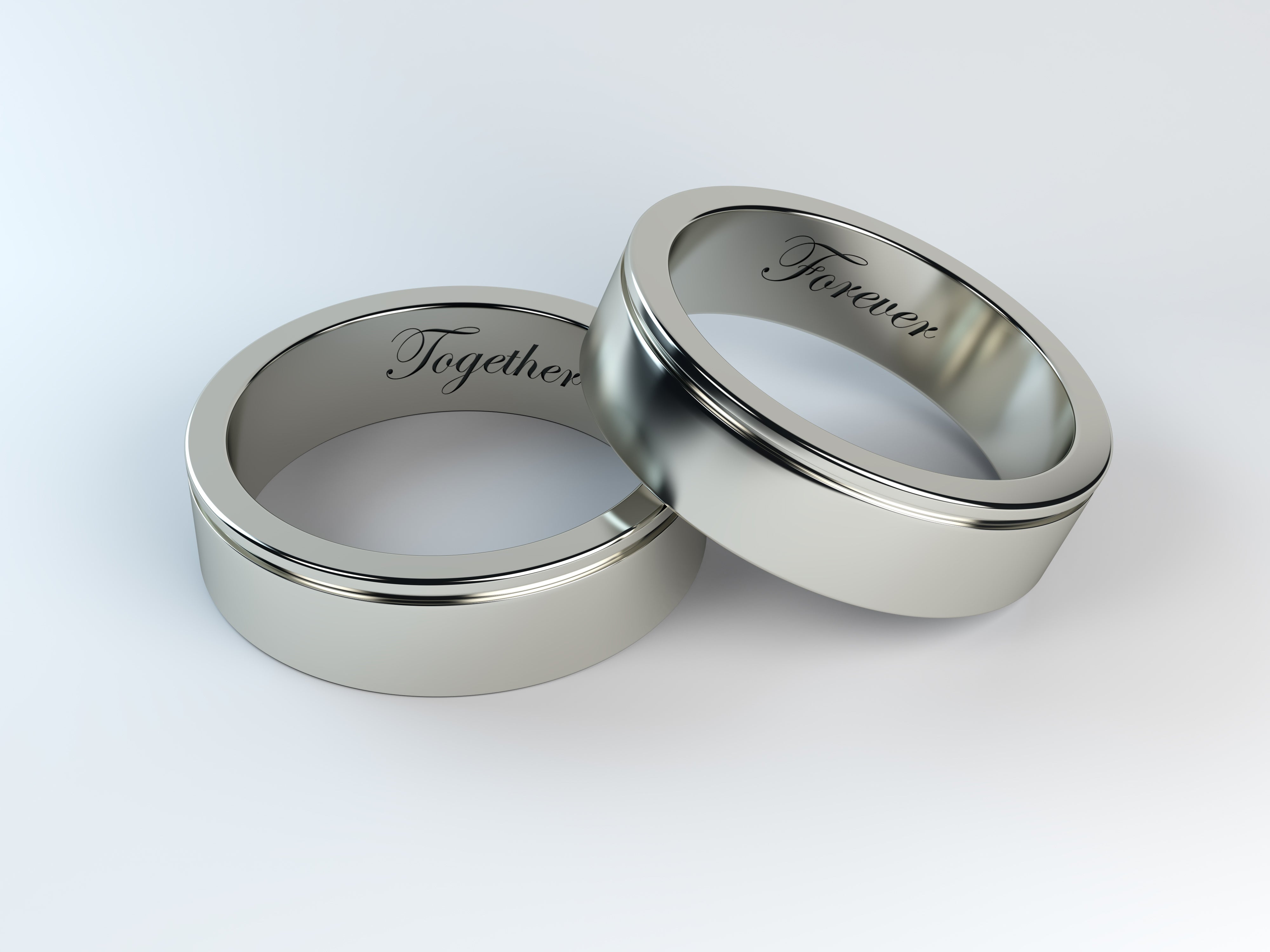 Silver, gold, pewter and titanium are all common metals you find when shopping for a ring. Silver and gold are the most classic metal and relatively expensive to purchase. On the other hand, titanium made its debut in the early 1990s and has gained popularity since. While some love a classic metal, others are moving towards modern titanium design. Why, you ask? Durability, strength, weight and longevity. These are a couple of factors that catch everyone's eyes when shopping for that special someone. Here are a couple of reasons why titanium makes an excellent metal for a ring.
Durability
You can purchase titanium in two forms, pure and alloy. When you buy titanium in its purest form, the metal is hypoallergenic and dial for those with sensitive skin. Pure titanium is excellent if you experience reactions to gold, silver, or coated metals. An alloy is a mixture of both titanium and another metal. Although still great for strength and lightweight, the mixed metal may cause an allergic reaction. Titanium is impressive by itself or can make any metal stronger when crafting jewellery such as rings and chains.

Grade 23 (or Ti 6AL-4V ELI), is the higher purity version of titanium. It has a superior damage tolerance to other alloys among other great qualities. Grade 23 is one of the most widely used Titanium alloys in the medical industry. Its properties of biocompatibility, corrosion resistance, high strength, light and toughness make it especially suitable for implants and other medical devices. This type of titanium is also great when designing an indestructible, elegant ring. 
Scratch Resistance
Due to the durability and strength of the metal, titanium is also scratch-resistant. For those who are a bit more aggressive with jewellery or work in an industry where hands are utilized daily, this metal is ideal. Especially at its purest form, titanium can handle even the most aggressive handlings and walk away, still looking brand new.

Comparison to Silver & Gold
Silver and gold have a beautiful shine and are two metals that are as old as time. They hold a traditional value to most and are always in high demand, especially when showing affection. Silver and gold, unfortunately, tarnish quite quickly. The maintenance of a gold or silver ring is increased exponentially in comparison to titanium. Over time, the two metals wear down, resulting in either retiring the piece of jewellery or a resize. After a few months of wearing gold or silver, polish's need will be quite apparent as the piece will have lost its shine and result in a tarnished look. Both gold and silver classically in demand, but if you or someone you are buying for doesn't have the time to go into a jeweller to maintain its original lustre, titanium metals are the way to go.
Cons of Titanium Metal
Titanium has many pros, such as its strength, ability to come in a couple of colours that stay vibrant all year long, and lightweight. But what are the metal's limitations? Although titanium is very versatile when pairing with jewels or other metals, it faces a conflict when curating a ring. The metal can not be soldered. Due to the metal's production, it makes it impossible to resize. The fabrication of a ring is performed in an argon atmosphere. The temperatures are relatively high to make sure the metal forms flawlessly and without any complications or imperfections. When the metal is finishing, it forms surface oxides that make it hard to solder or adhere to any other metals after the jewellery piece has been complete.
Regardless of the metal's inability to be soldered, all other aspects of titanium metal make a great option when finding a piece of jewellery, such as a ring, for that special someone. Titanium is flattering on both men and women, and its lightweight makes a perfect addition to one's day to day look. The strength is impeccable and long lasting. Your ring will forever stay looking brand new and flawless for years to come.
Looking for a ring whether it is a special occasion, wedding, or a little gift for yourself? Check out our selection of titanium grade rings! Titanium Rings ship world wide and has a wide range of sizes.
Feb 16, 2021

Category:

News
Comments: 0