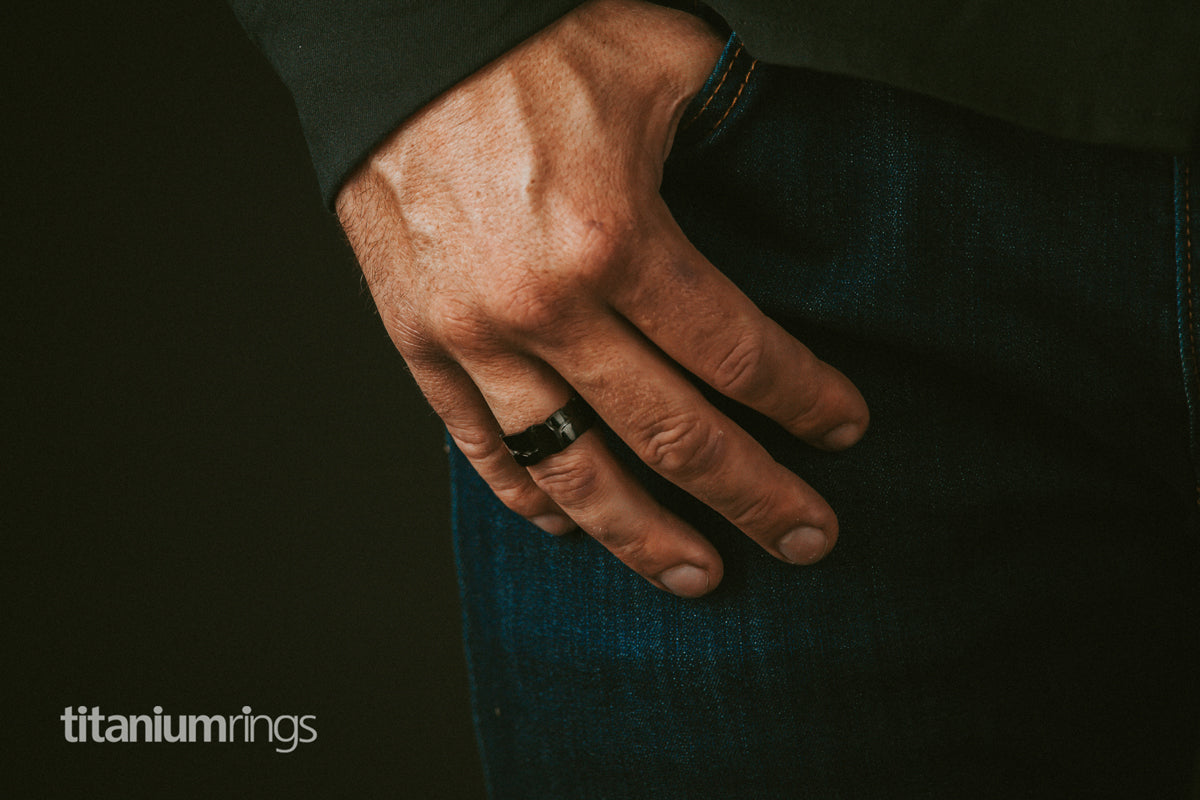 Gone are the days of the simple wedding and engagement rings. As technology has advanced, so have the options for rings. Marriage used to be bound together by a simple wedding band, but now, it seems the bigger or more unique, the better. 
If you've ever looked at a man's ring finger, you've probably noticed a few wearing black rings. The sporting of a black wedding band is growing in popularity for fashion, functionality, history, and significance. 
Black Men's Rings And Fashion
Some men choose a black titanium ring for no reason other than liking the look. Black ring bands have a clean, unique design compared to the traditional silver titanium ring. 
Functionality Of Black Ring Bands
Aside from having a stylish look, many men choose a titanium ring for its durability. Titanium is one of the strongest metals available for creating custom rings, making it ideal for men working in manual labour positions. In addition, it is hard to scratch titanium rings, leaving the custom black wedding rings for men always looking in top shape. 
Significance Of A Black Ring
Dating back to ancient times, Greeks made rings from quartz called black onyx. Along with Greeks making black rings, Roman warriors carried black onyx carvings, which they believed brought the power of protection. That belief has been carried into modern times, and black wedding rings for men and women are worn to signify power, courage, and strength. Legend has it that wearing a black ring represents the power of love, making black wedding ring bands extremely popular.
Titanium Rings takes great pride in the unique design of all their rings, customized to each client's preferences. Compromised of a team of designers and machinists with over 20 years of experience, Titanium Rings is the go-to. Contact them today to get your custom wedding band created.
Jun 23, 2022

Category:

News
Comments: 0