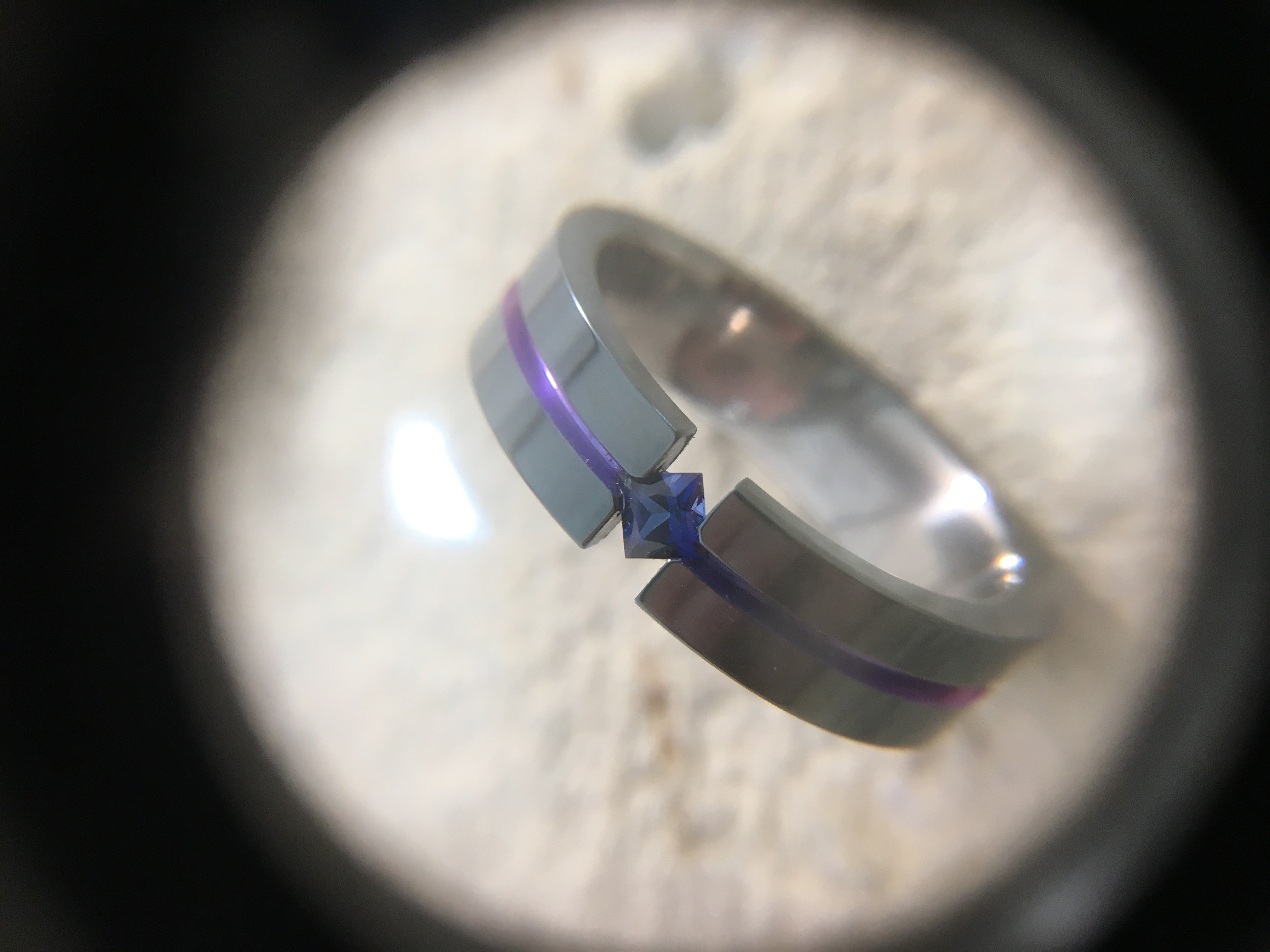 September babies are graced with sapphires as their birthstone. Throughout the ages, sapphires have been coveted for their stunning deep blue colouring, their strength, their durability, and their beauty. 
We now know that sapphires come in a rich range of hues - from white to yellow to pink to the blue they're famous for. But there's plenty more you should know about sapphires...
The September Birthstone: Sapphires
September-born are known to be loyal, intelligent, affectionate, caring, and hard-working. The sapphire has been long associated with purity, ability to heal, royalty, and loyalty - making it perfectly symbolic of those born in September.   
History of the Sapphire
Sapphires have a rich history that has spanned ages. Ancient Persians believed that the sky got its colour from the stunning blue gemstone. 
In the Middle Ages, sapphires were thought to guard against evil and poisoning. They were considered to be so powerful that it was widely believed venomous snakes would die if they were placed in a sapphire-lined enclosure. 
Today, they're associated with royalty, loyalty, and good fortune. That's what makes them an increasingly popular choice for engagement rings! 
Where do sapphires come from?
Sapphires are found all over the world. And advancements in technology have also made it possible to create them in laboratories. The results aren't identical, however!
The image on the left is a genuine sapphire, while the one on the right is a lab-made sapphire. 
Sapphire Titanium Rings for September Babies
At our Titanium Rings workshop, we make stunning sapphire titanium rings to order. Our rings are the perfect choice for anyone after a unique, custom-made sapphire ring for their favourite September-born.
How to wear sapphire rings
Sapphire rings are becoming more popular for engagement rings, but they can equally be worn as a fashion piece. The anodized purple streak through this sapphire titanium ring shows off the owner's creative flair, while being durable and comfortable enough to wear every day.
Sapphire Engagement Rings
Getting your September-born fiance a sapphire engagement ring is the perfect way to show off her unique style and character. She'll love the thought you've put into it!
The customizable Meghan design gives you the flexibility to add any gemstones you want - including a sapphire or two. 
This stunning design features two smaller sapphires set amongst the black-diamond coated titanium, with the diamond centrepiece pulling the look together. 
This ring is an absolute show-stopper. 
Sapphire Rings for Men
Sapphires aren't reserved for the ladies either! 
This ring is designed for active people with active lifestyles. It's durable enough to keep up with whatever you have planned. And look damn good as it does. 
Get Your Custom Sapphire Titanium Ring
Our rings are made to order, so you can customize any of our designs to be a masterpiece worthy of its place on your hand! 
Get in touch to find out more or place your order via our online shop.
Sep 01, 2020

Category:

News
Comments: 0