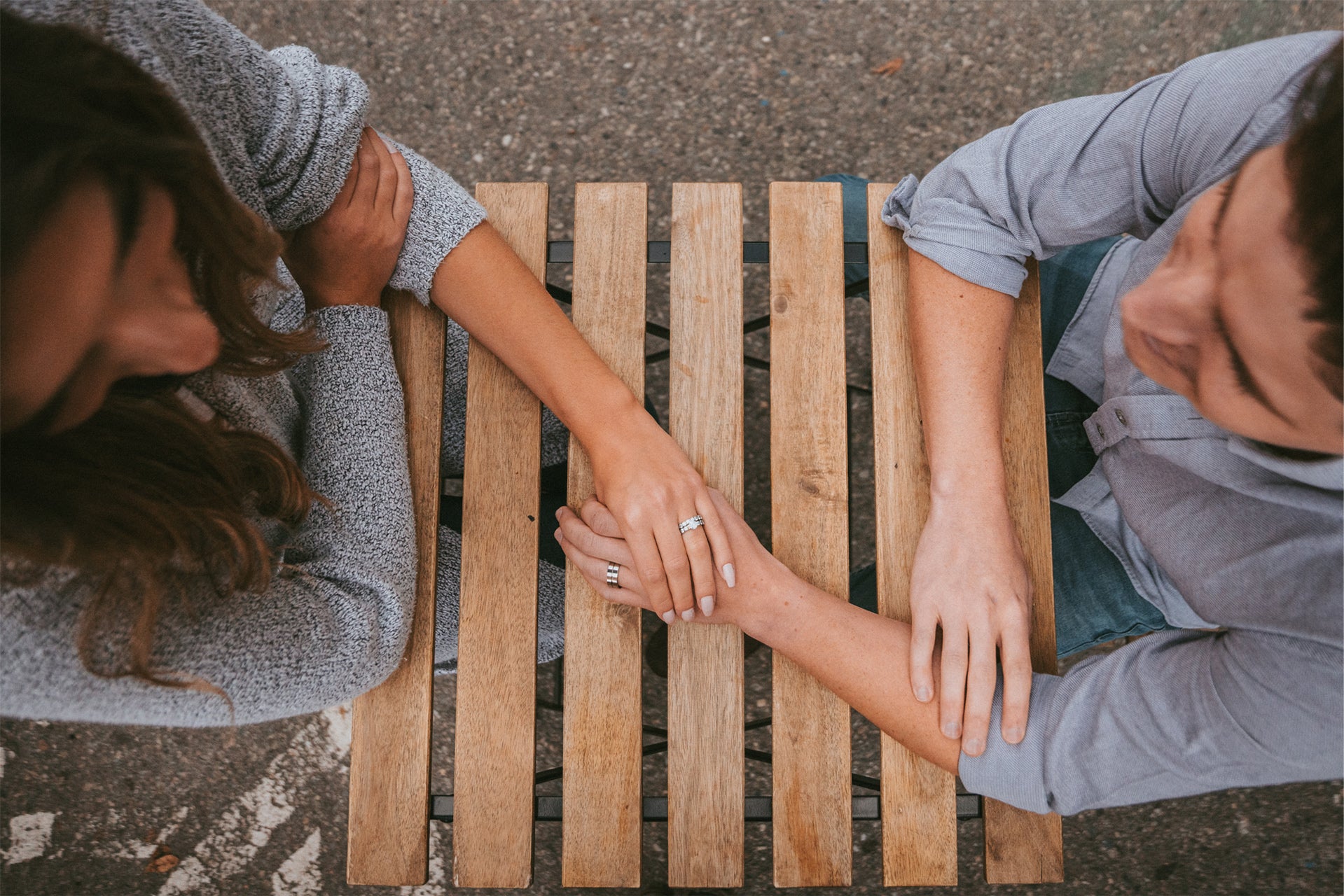 Your wedding ring is going to be prominently placed on your ring finger for a long while (we hope!). It shouldn't just suit you; it should be you! Your style, personality, and taste should all be encompassed in the little band on your finger. 
This blog will outline the steps you need to take to find that perfect wedding band. Or to choose one for your man. 
Step 1:
Choose
How You Use It
.
Your wedding ring will be with you through thick and thin. It'll be with you when you're bushwhacking on your latest hiking endeavour. And when you're switching your winter tires over. 
That means it needs to be strong.  
Many people with demanding lifestyles are turning to titanium for their wedding bands.  
It's very resistant to bending, cracking, and scratching. These properties make it a great choice for people who like to get their hands dirty. 
Step
2
:
Size
Matters!
It's important to find a titanium ring that fits perfectly. Titanium rings won't warp or change shape over time, like other rings. It won't stretch to shape if it's a bit snug. 
A properly sized ring will fit comfortably on your finger but will be a little difficult to get off. You don't want it falling off after all! 
To achieve that perfect fit, you can: 
Visit a

j

eweler

 

Provide us with your measurements

 
Troubleshooting the Perfect Fit 
If you have larger knuckles, it's possible to add a small tightening mechanism to your ring so it doesn't slide around on your finger.  
Find out more about ring sizing here. 
Step 3:
Style
Your Package.
After you've decided on the ring material and size, it's time to choose how you're going to style it. You've got plenty of options.  
Classic Men's Wedding Bands 
A classic ring doesn't have bling, just sleek clean lines that complement your 'get down to business' style. It's timeless, traditional, and remains popular for a reason – it looks good. 
Men's diamond rings 
Yep. Men's wedding rings can have diamonds too!

Titanium's high strength allows for innovative stone setting styles that might not otherwise be available. So, titanium rings are a great choice for those who want their style to shine through.  
Whether you want to feel like a bedazzled superstar or just love the idea that diamonds are forever, adding a diamond to your men's wedding ring makes a statement. 

Black diamonds 
Black diamonds look badass. They're perfect for men who want to look bold. 
You might choose black diamonds because they're cheaper than traditional white diamonds. Or maybe you just really like skiing. Whatever your reason, accessorizing your titanium wedding band with a black diamond will leave you feeling like royalty. 
Coloured Wedding Bands 
Titanium rings can easily be customized with anodizing colour or different finishes. It's easy to add flashes of your favourite colour or a matte black finish. So, you can be as flashy or as dark and mysterious as you wish! 
How Much Does This Cost?
The sky is the limit really, but there are plenty of affordable titanium rings on offer. It's something that's going to be on display daily, so it's worth investing in a wedding ring designed to look good and to last. But you don't need to pay an arm and a leg for it.
Generally speaking: the more swag you add to the band, the more it's going to cost.
Check out the phenomenal range of ring styles at Titanium Rings.
Our men's wedding bands are made to order. They're strong and designed to help you stay stylish – even with the most demanding lifestyles.
Get in touch with any questions or order your men's wedding ring today!
Jan 30, 2020

Category:

News
Comments: 0