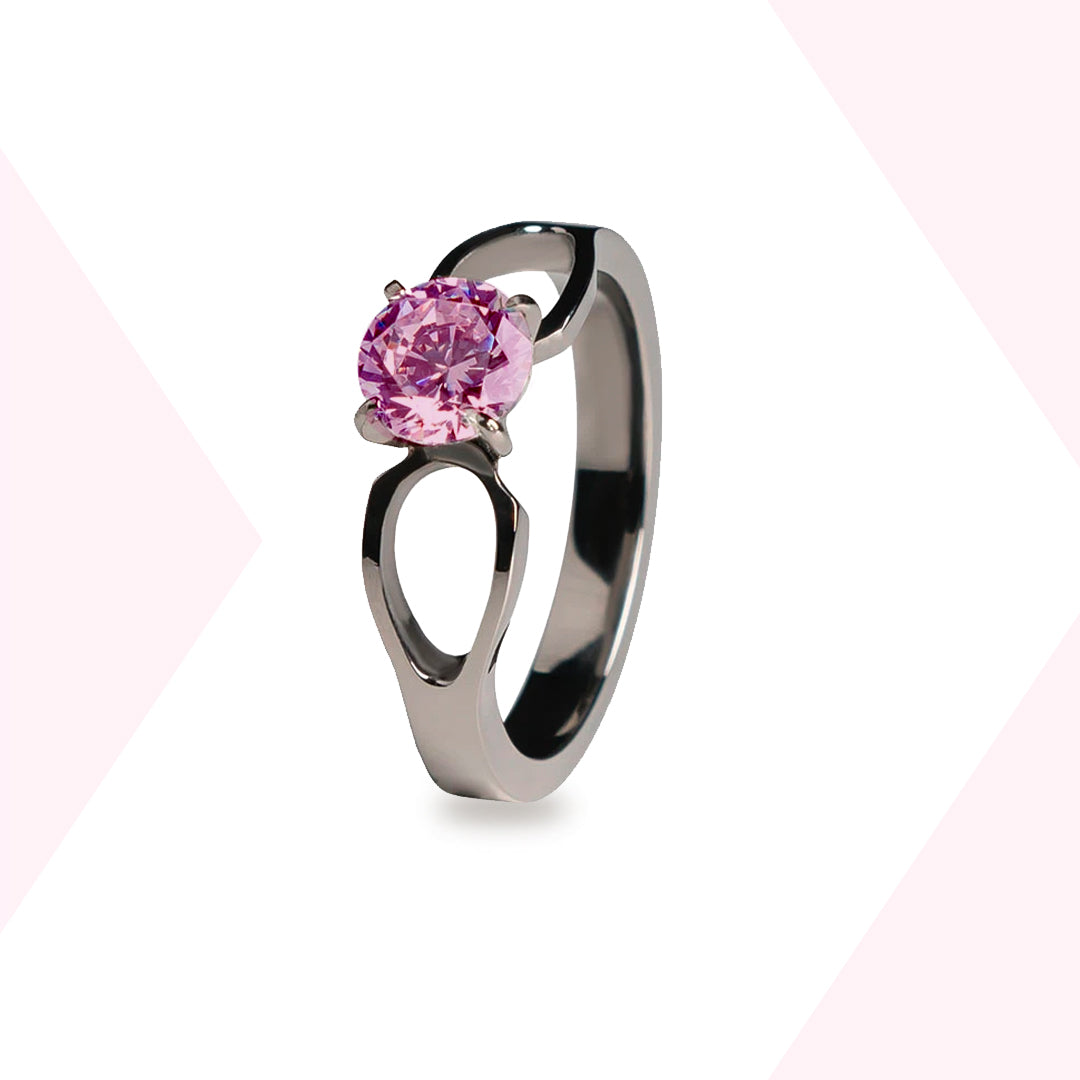 There's no doubt that gemstones are beautiful. But the colourful histories and physical properties of each have led to hidden meanings or intentions when giving them to someone else. Read on to be sure you're sending the right message. 
G
emstone 
M
eanings
Some stones convey enduring love, while others are associated more strongly with devotion, commitment, or trust.  
So, what are the hidden meanings attached to the different gemstones traditionally associated with love?   
Diamonds – Are Forever
The dazzling elegance and strength of diamonds makes them the perfect symbol for enduring love. From their natural impenetrability through to their inexplicable beauty, every aspect of a diamond's nature conveys that your love is forever.  
Black Diamonds
Black diamonds ooze charisma and charm. It's little wonder they've come to symbolize passion in a relationship.  
As a diamond, they come with the endearing meaning associated with enduring love – but with a cheeky streak that showcases the fire you feel for one another. 
Moissanite
s – 
A 
Sustainable 
Love
Moissanite stones emit scintillating and fiery flashes. In fact, they share quite a few qualities with diamonds and have come to share the same meaning.  
Natural moissanite comes from outer space and is affectionately referred to as stardust.  
However, the moissanites you'll find in any jewellery are created in laboratories. They're a labour of love, making them perfect for eco-conscious consumers who want the glamour and heartfelt meaning of a diamond – without the mining.   
Sapphires
 – Dazzling Allure
Sapphires come in a range of dazzling hues, from white through to deep blue. It's a stone that has long been valued by healers and psychics, thanks to its association with clarity and balance. But its aura of mysteriousness has also led to it becoming a symbol of love. 
White sapphire
White sapphires are linked to the planet Venus, which embodies love, beauty, and partnership.  
The alluring stone is also associated with freedom from greed – making it the perfect gem to convey that your love is selfless and enduring. Thus, they've come to be considered a symbol for soulmates.  
Blue sapphire
The mesmerizing hue of blue sapphires has led to it being associated with imagination, mystery, and depth.  
In love, this has attached itself to feelings of devotion and integrity. They're perfect if you want to convey your appreciation for the depth and strength of your feelings to each other. 
Pink sapphire
Pink sapphires exude femininity. In many cultures, they're a symbol of good fortune. And, as such, they've come to symbolize trust, loyalty, and sincerity.  
Topaz
–
Affectionate and Sweet
Topaz is associated with everything sweet in love. It has long been said to be a symbol of faithfulness and loyalty in a relationship. That's why it conveys genuine feelings of affection and appreciation for your special someone. 
Topaz comes in a range of colours, including Rainforest Green, London Blue (shown below), and (the lighter) Swiss Blue. The vibrant colours almost seem to act in contrast to the meaning of the gentle nature behind the stone.  
Garnet
–
Se
n
sual 
Healing
The Mozambique garnet is famous for its stunning ruby-red hue and is perfect for any statement piece.  
The red has long been associated with passionate love. If you think of the word 'sexy', there's a good chance you'll conjure images of red dresses, red lips, and red lingerie. Red has an undeniably sexy streak. 
This applies to the Mozambique garnet too. The warm red stone exudes a sensual energy that can be used to bring a spark back into your relationship or to allude to the undeniable chemistry you already share.  

Alexandrite 
– Remaining Coveted Through Change
Alexandrite appears to change colour when viewed from different angles or under different lights. Under incandescent light, it glowers purple. But in daylight, it will appear vibrant green.  
The changing colours have led the precious stone to remind those who gaze upon it of how precious life (and your love) is. It's a gem that invokes feelings of hope, encouragement, and positivity.  
It has also been coveted by royals around the world since it was first discovered. If you want to treat your special someone like royalty, Alexandrite is the right choice. 
Gemstones from Titanium Rings
You can convey any shade of love you wish with a gemstone ring from Titanium Rings. 
Our spectacular rings are made to order with engraving options on most products. It's easy to add an extra element of meaning to your custom ring. 
Don't hesitate to get in touch with any questions you might have! 
Feb 06, 2020

Category:

News
Comments: 0