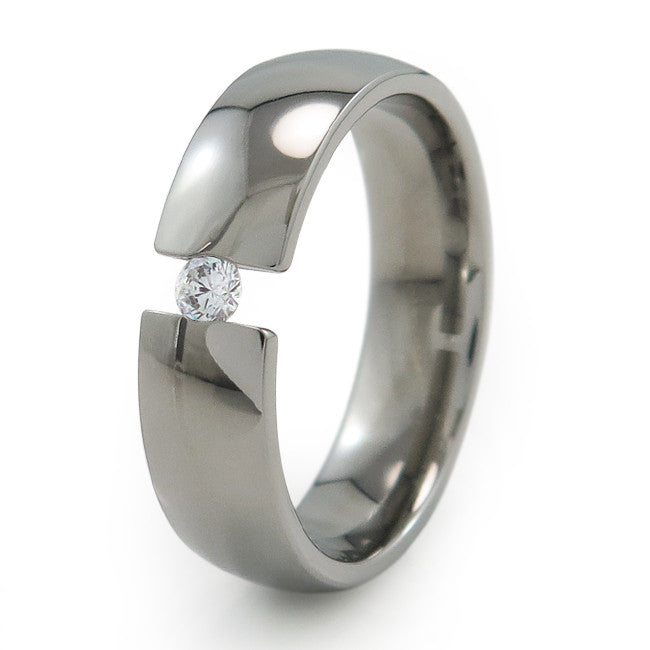 Are you thinking of a special gift for your loved one? Celebrating a momentous event?
Why should you think of titanium for your rings? Isn't Titanium used in airplanes? Why should I wear something like that?
There are several reasons why you should. And, when you get to know them, I am pretty sure you won't be able to wait to get one.
Here it goes...
1. Rings are wonderful mementos of memories you want to cherish forever. What better way to do it than with a ring that is strong and holds its form no matter what. Do you know that titanium has the highest strength-to-weight ratio among crystalline metals?
2. Titanium rings are lightweight, corrosion resistant and hypoallergenic. If you are somebody who is sensitive to some elements, then worry no more about the itch on your ring finger with comfortable and light titanium rings.
3. Titanium rings have many impressive contemporary styles. You can choose from a plethora of unqiue styles shaped by sophisticated machines that form them into perfect pieces. You can opt for women's titanium rings with diamonds, black titanium rings, black titanium rings for men, women's black titanium rings, or titanium diamond rings, among others.
4. Titanium rings is an alternative to gold, silver and platinum. Some would say that it's superior for it's physical attributes. Titanium can also be used in combination with these other precious metals such as silver, gold and platinum. At Titanium Rings, the titanium jewelry starts in a bar form and is hand finished at the end.
5. Men love titanium rings because they are sleek and masculine. If you are a lady buying for your man, you could be sure that he will love it. Men are mostly choosy when it comes to jewelry, not wanting to look overly decorated. With black titanium rings for men, he will look both classy, manly and unique!
Plus, what is more exciting about titanium rings, you can have it customized to your preference of distinctive patterns or styles. The smooth titanium metal is an excellent background for gemstones of your choice, precious metal inlays, color groves, personal script, symbols, patterns or engraving messages.
Titanium is undoubtedly popular for so many reasons. So if you are looking for a jewelry metal, take a closer look at titanium rings and be pleasantly surprised.
Sep 27, 2014

Category:

News
Comments: 0