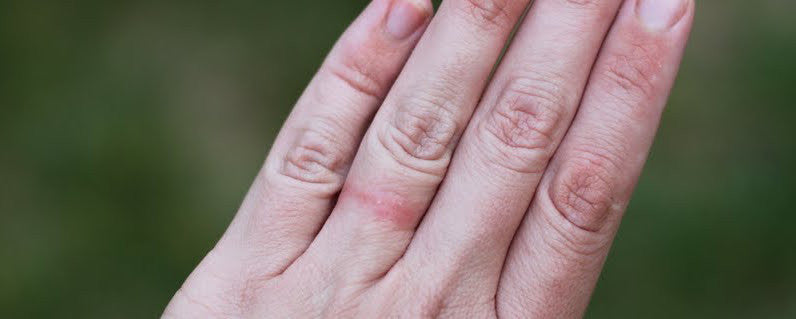 Itchy, dry skin that presents as a rash under the band of your wedding ring is commonly referred to as "Wedding Ring Rash." Sound familiar? Also called wedding ring dermatitis, this condition is caused by an allergic reaction to nickel (Ni), which is found in most jewelry made of gold and silver.
With growing numbers of cases of wedding ring dermatitis, many in the medical community say that nickel allergies are now the most common contact allergy next to poison ivy. Those most prone to developing this allergy are individuals with a history of eczema, sensitive skin and/or allergies.
Eliminating The Itch
Jewelry is both a statement of personal style as well as a symbol of a promise made. The good news is, there is no need to ditch wearing rings. Instead, there are nickel-free alternatives available for wedding bands. Titanium is the most popular option.
With nickel allergies on the rise, there is more and more demand for titanium rings. The result is that there is a wide selection of styles now available, for both men and women.
In addition to being nickel-free, polished titanium rings look very similar to their allergy-prone cousins, white-gold and silver. In fact, most people can't tell the difference at first glance. There are also a number of finishes available, from polished to satin to black diamond coated (commonly referred to as "Black Titanium")
Jan 10, 2016

Category:

News
Comments: 0