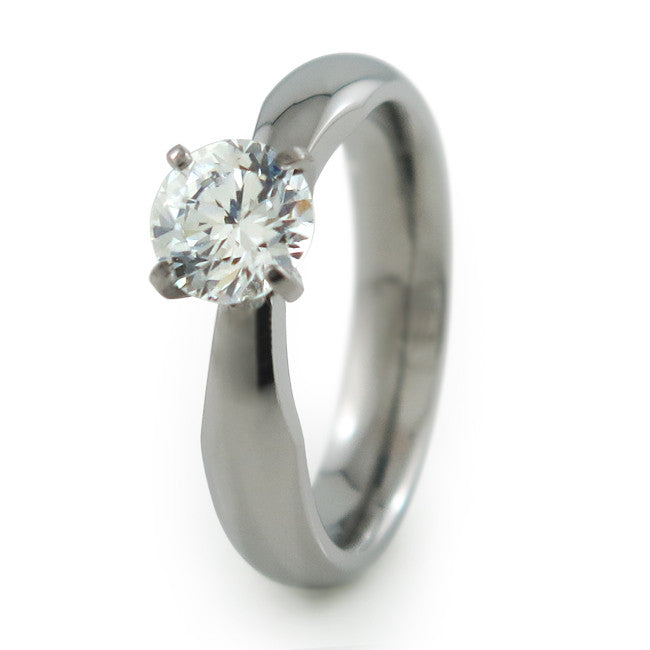 You spend months planning the perfect engagement. You discuss the possibility of spending the rest of your lives together. Everything is set, the ring is chosen and the proposal is just as you dreamed. And then, the romantic moment to place the sparkling ring on your beloved's finger comes and ... the ring does not fit. Nothing kills a perfect proposal like an ill-fitted engagement ring. Thankfully, there are simple, innovative ways to ensure that the moment stays magical and the ring fits perfectly. 
Keeping a marriage proposal a surprise and guessing your future spouse's ring size may seem a daunting task but there are simple, discreet ways to determine their ring size. With the help of a handy, inexpensive ring sizer tool and a few tricks, you can determine your partner's ring size unbeknownst to them and maintain the surprise. 
While your partner sleeps, grab a piece of string and gently slip it under and around their ring finger. With a marker, make a mark at the point where the string meets. You want the string to be tight with a little bit of slack to allow for the ring to glide over the knuckle. Once you have a string marked, you can compare it to the ring sizer in your possession in order to determine the right size for your love. 
Another way to assess your partner's ring size is to raid their jewelry box. This is especially simple if your partner regularly wears rings on their ring finger and periodically changes them out or removes them at night. Simply take one of their rings and compare it to the loops in the ring sizer tool to choose the proper sizing. Choose the ring from the ring sizer tool that matches closest to the size of your partner's ring.
Your close friends and family members can also help with the process. Stage a jewelry party and have your allies take notes on the rings that your partner tried and liked. Then, have them compare the rings to the ring sizer tool and report back to you. Friends and family can also take your partner on an impromptu shopping trip for jewelry with an emphasis on trying on birthstone or fashion rings. Secretly tell your allies to encourage the purchase of a ring that will fit your partner's ring finger or to have them take notes for you as to the rings your lover likes. That way you can return to the stores to size the rings using the ring sizer tool. 
Finally, if surprise is not an issue for you and your partner's upcoming engagement, you can try out the ring sizer tool together to determine your ring sizes. The proposal can still remain a surprise for your partner, but you can rest assured that the ring will fit perfectly. 
For more information on ring sizing or about our ring sizer tool CLICK HERE
Jan 08, 2013

Category:

News
Comments: 0