100% Manufactured in North America with U.S. Aircraft Grade Titanium
The original titanium workshop since 1997 | Lifetime warranty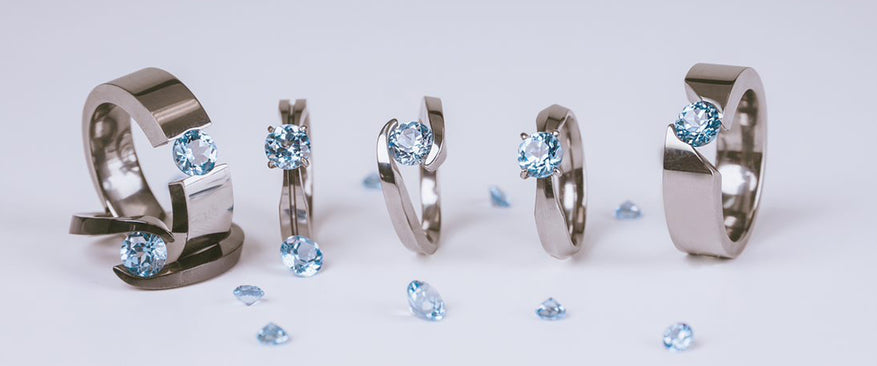 Celebrating a birthday in March? Love gorgeous ocen-blue gemstones?
Get 40% off Aquamarine gemstones all month long!
Aquamarine is the symbol of youth, health and hope. Not only is this gorgeous gem the perfect gift for those celebrating a birthday in March, but it is the stone of courage. It is calming, soothing, and cleansing, and inspires truth, trust and letting go. Aquamarine was believed to be the treasure of mermaids, and was used by sailors as a talisman of good luck, fearlessness and protection.

Wash away fear and stress with a beautiful symbol of your courage. And celebrate March birthdays too!
Browse our collection of titanium rings with Aquamarine gemstones below...
or
Click here to browse our Women's Gems collection & select Aquamarine as your gemstone!